We had a wonderful, creative and productive residential course for six days in the last week of August. People from all walks of life attended and a highlight was having a few people participate who had been wanting to do the course for several years and had finally made the time to come.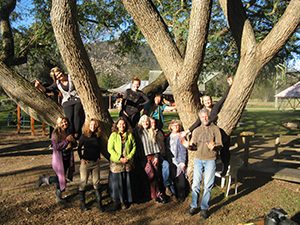 Here's some of the comments in the feedback forms "I loved the richness and diversity of content in Robin's course. Everyday overflowing with an abundance of creative processes and opportunities for practising skills in a safe environment." Clare Hopkins. Artist and Art Therapist.
"Supportive and inclusive of all learners and levels of experience. Fantastic planning and coordination. Space held with beauty, ease and grace."
"Feeling safe and supported. Excellent facilitation. Creative, spontaneous, yet seamless and highly professional. Practical and hands-on."
"Robin holds a beautiful nurturing space for creative learning and is generous with her sharing. A fantastic experience." Tracey Smith
Dates for the next one at Crystal Waters, South East Qld are 16th to 21st October 2017.