'THE LOVE FEAST' WEEKEND RELATIONSHIP RETREAT – Spend two days and two nights with your partner or friend immersed in sacred union, ceremony, creative process, trust building, deep and honest communication, dancing the divine dance, moving forward on the sacred path of relationship, walking the Labyrinth of life, feasting and having fun.
Click here for a poster about the next Retreat
on 23rd to 25th November 2012 Q'ld and 30th Nov to 2nd Dec. Tasmania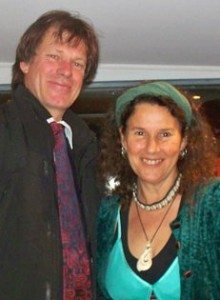 'THE LOVE FEAST' – a specially designed process to set the foundation for a dynamic, sacred and joyous union. It's like a road map for a journey or a business plan for a new venture. It's a 'hitch hikers guide' to relationship, a lovers guide to the key building blocks that support trust, transparency and longevity in any relationship. It creates a solid foundation to always come back to and a space to stop, focus and honour each other. Start the process where ever you feel comfortable, use it as often as you like and remember to use it when things are a bit rocky or when ever you feel the need to dive deeply into the heart and essence of your connection.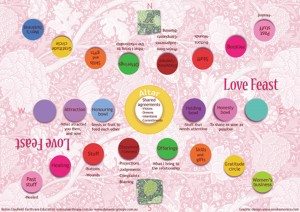 Register on this website or Login to receive
a downloadable PDF map of 'The Love Feast'.
[protected]Click here to download the PDF map of 'The Love Feast'[/protected]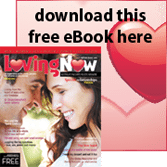 Visit The 'LivingNow' magazine site for a free download of an article by Robin in the special insert, 'LovingNow' entitled 'The Love Feast' – March 2011
Click here to download the instructions for 'The Love Feast' (I'm about to write them. They'll be ready soon. )
 Click here to see another page about 'The Love Feast'
SACRED UNION LABYRINTH
The 'Sacred Union Labyrinth' was conceived and birthed by Robin Clayfield and Mark Healy in January 2011 and is designed to be a sacred, magical space where couples can celebrate their connection through a marriage ceremony, a hand fasting or a special ritual of honouring. The woman enters on the left and the man on the right. The couple meets at the top after making their solo journey and setting whatever intention is appropriate. They then walk together into the centre for the ceremony and leave through the archway and out into the world to celebrate with their friends.
Same sex couples can choose which path they take. Individuals can walk one side then the other to bring balance to their Masculine and Feminine sides.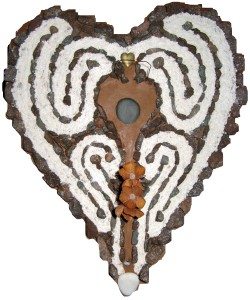 The First 'Sacred Union Labyrinth'    -A clay model by Robin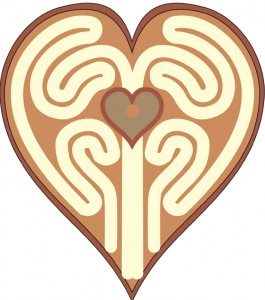 ANGEL WING LABYRINTH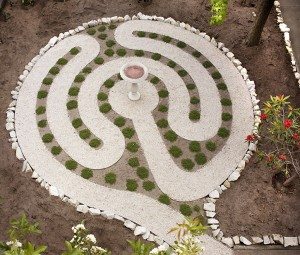 The'Angel Wing Labyrinth' is Mark Healy's signature design. The three circuit pattern is ideal for a contemplative, transformational journey which could be made, reflecting on the path to divine union.
Mark has been making these in a diversity of forms and materials since it's conception in 2003.
For more information about Mark's Labyrinths visit www.kitscape.com.au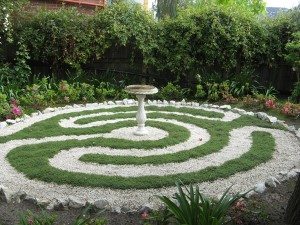 Mark and Robin are now offering 'Sacred Union Labyrinth' Ceremonies for weddings, hand-fastings, committment ceremonies and special gatherings for connection and balance. Click here for more information.