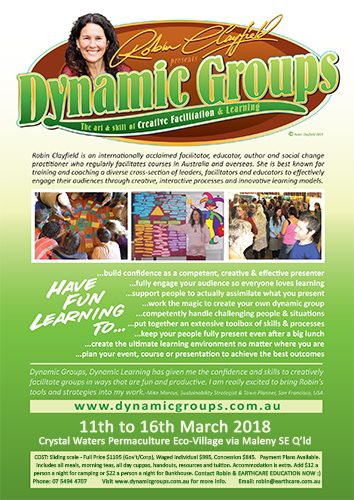 Not long now till Robin's next 'Dynamic Groups, Dynamic learning'  creative teachers, facilitators and group leaders course to be held at her home community of Crystal Waters Permaculture EcoVillage using the community village area, kitchen, deck and dining room facilities in amongst the beautiful 640 acre property.
This will be her first Dynamic Groups course back in Australia after successfully leading four of them across Europe last year.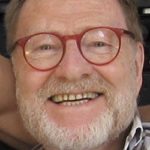 Here is a quote from one of our Permaculture Elders, Declan Kennedy, 83, from Lebensgarten EcoVillage in Northern Germany after he participated in (as well as organised and hosted) the six day course. "This course is a must for people trying to facilitate events in a democratic/sociocratic way. The toolbox is extensive and helps the facilitator do his/her job thoroughly, deeply and with fun. Robin walks what she talks during the course of the course. She is so quietly and humourously skilled in conveying her message that she has to be highly congratulated. I am glad we brought her here to Germany after so many years".
To register or enquire for more info email Robin by clicking here
or Contact
or check out the FaceBook Event Invite for lots of up to date information