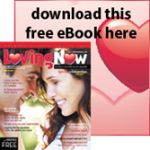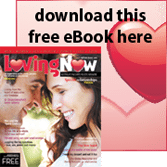 Several 'Being Woman' and 'Joining' facilitators are featured in 'LivingNow's' special 'LovingNow' insert this month including and Article on page 16 by Robin about 'The Love Feast'.
Click here to enjoy reading the many important and interesting articles. 
Thanks to Elizabeth Jewell, Editor of 'LivingNow' for her passion and interest inLove,  Relationships and Sacred Union and for encouraging and supporting a healthier planet for us all to share together.