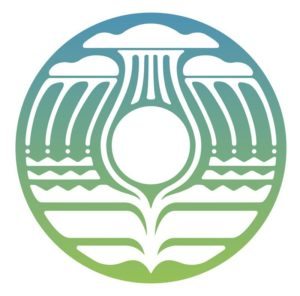 The group at Gaiacraft, an amazing collective of younger, very experienced and motivated Permaculture educators and creatives have spent many. many hours over the last 18 months documenting, filming, writing, editing and distributing some video interviews and crafted magazine articles that grew out of their participation in several courses in the UK in 2015. Robin's 'Dynamic Groups' course and the Social Permaculture course she facilitated with Starhawk, Robina, Looby and Peter were a big part of this.
They have been focusing on several Women Pioneers of Social Permaculture and supporting them and the work of Social Permaculture to have more presence in the world. There's been links to the videos featuring Robin in previous posts and e-newsletters. Now the wonderfully written articles are beginning to appear.
Here's a link to 'Surfing the New Edge of Permaculture' which appeared in the International Communities Magazine and featured Robina McCurdy, Rowe Morrow, Looby Macnamara and Robin with a special mention of Starhawk who had a separate article in the same magazine.
Written by Delvin Solkinson, Annaliese Hordern, Dana S Wilson and Kym Chi
Here's the recently written 'Pioneers of Permaculture', an article published in the new Permaculture Magazine North America. 
Written by Delvin Solkinson in collaboration with Kym Chi, Dana S Wilson and Annaliese Hordern. Written to help spread the new edge of Permaculture perspectives from six inspiring Women Pioneering Permaculture : Robina McCurdy, Maddy Harland, Rosemary Morrow, Looby Macnamara, Starhawk and Robin Clayfield. 
'Getting the Most from a Permaculture Course' published in the Permaculture Magazine by Maddy Harland and team from UK and written by Delvin Solkinson and Annaliese Hordern, this is also a great article published last year.
'Permaculture Pathways' is a short article written by Delvin. He interviewed Permaculture Grandmothers Robin Clayfield and Rowe Morrow for the meta Projections magazine created by Nick Petch and his team, released at Rainbow Serpent and including photography from Scott Corman. It's a free magazine produced for Rainbow Serpent Festival.
"Gaiacraft are an amazing, talented and an incredibly honouring and delightful group of people. Our world is safe and more alive and caring in their hands, thanks to their presence, creativity and commitment." Robin Clayfield