by Mandy Merklein 9/6/17 on FaceBook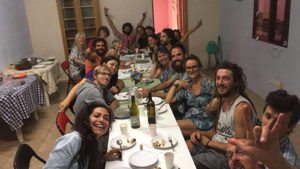 A big thank you to Robin Clayfield for her time here on Mallorca, six workshops, PDC support, over 60 participants and sharing loads of information and materials on dynamic groups, decision-making and facilitation!
In addition we shared fun, gardening, sailing, sunsets, garden meals and inspiring stories.
Thanks to all the workshop participants for your creative involvement, and to Ana Digon for your amazing translation, and Miquel Ramis of Artifex Balear for co-hosting.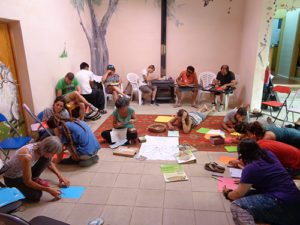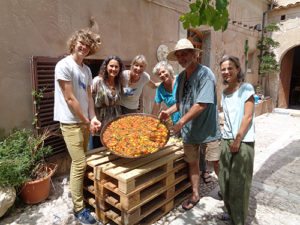 And thanks to the PermaMed and Escola Kumar team and Bruce and Elias Robson for your support!
Robin left us with lots of ideas and resources to share. Today Robin heads off to continue her tour in Europe. We highly recommend her upcoming workshops- for more information see https://dynamicgroups.com.au.
Locally on Mallorca Ana Digon will be offering a follow up workshop on dynamic groups June 14 at the Biogranja La Real.
We will be working on including and presenting Robins inspiring ideas into our social permaculture workshops and materials especially for educators, youths and groups interested in working together in ways that are more dynamic, effective, creative and fun.
To contact Mandy or PermaMed via their website click here or visit their FaceBook page here.