It's probably 2 years away from publication and 18 years since she first felt to begin the project but Robin Clayfield is busy working on her 'Dynamic Groups, Dynamic Learning' book. Due to her strong intention to progress the book Robin is presenting very few courses over the next year.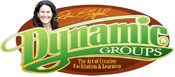 Her next training course ' Teaching Creatively and Dynamically' will be in BC Canada from 20th to 25th June 2014 hosted by Delvin Solkinson and Gaiacraft.
Click here for the flier
The only 'Dynamic Groups, Dynamic Learning' Creative Facilitation and Teacher Training Course in Australia that's open to the general public this year will be at Crystal Waters Permaculture EcoVillage from 13th to 18th October. Robin loves presenting this course in her home community and being able to bring all her resources and a big library for participants to access as well as being able to use fantastic local food prepared by highly respected local cooks and chefs.